OLPEX de México SA de CV, (OLPEX); Established in Mexico City since 1991, with the aim of adding value by marketing engineering solutions with highly specialized professional teams that we represent exclusively in Mexico for the specialized industries of:
• TV Profesional Broadcast.
• Producción, Post Producción.
• IPTV Broadcast, OTT.
• Satélite, Telecomunicaciones.
• IT infraestructures:
OLPEX provides solutions and or systems to address almost any interface requirement for areas of:
• Multiple Monitoring, Processing.
• Transmission, Reception.
• Conversion, Distribution.
• Administration of Uncompressed Broadcast Video Signals / Professional Audio in Fiber Optic or Cable in Multiple Formats (SDI, HD, 3G, 6G, 12G, 4K, 8K, A, HDMI, AES), as well as Test Generators • Additional services such as:
Additional services such as:
Consulting / Design / Support Development , and optimization of related "Workflows" System Startup.
OLPEX promotes for its commercialization in Mexico; Systems / Solutions with equipment of prestigious brands such as:

- LYNX Technik AG; That designs and manufactures "terminal" (or Glue-Ware) equipment of high specialty, quality and robustness for the Professional Broadcast and Professional Audio Television industry. These devices address almost any interface requirement for video, audio or fiber optic in SD-SDI, HD, 3G, 6G, 12G, 4K, 8K, which include the popular "yellobriks ™, with their software" yelloGUI ", The series 5000 that supports installations of small, medium and very large sizes incorporating multiple racks of equipment and / modules passing through different locations interconnecting them in a network within the APPOLO centralized control system.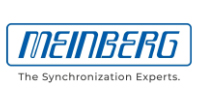 - MEINBERG Funkuhren GmbH & Co. KG. That designs and manufactures systems / platforms of NTP / PTP time and frequency synchronization servers. (Master Clocks) Your partner for professional time and frequency synchronization solutions, PTP / IEEE 1588 systems, NTP servers, GPS / GLONASS / Galileo / BeiDou references and IRIG time code generators / receivers and distribution systems.
This equipment is designed and manufactured in Germany with the highest possible standards. Using the most advanced technology.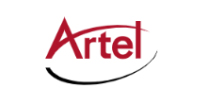 -, which designs and manufactures multimedia delivery solutions based on IP and fiber suitable to meet the needs of video, audio and data. As is known, precise synchronization is absolutely essential in all facets of real-time media production through IP networks. The Quarra PTP Ethernet switches are compatible with SMPTE ST 2110/2059 and AES67, allowing precise synchronization of the necessary devices to provide audio and video with transmission quality over IP. Whether you're broadcasting live sporting events from an OB truck or using remote integration, delivering real-time multimedia to large screens and across the stadium, or managing the security of the venue, Artel has flexible and innovative solutions to deliver multimedia on real time. Operational simplicity is a key consideration when migrating to IP networks. The functionality, flexibility and integrated switching capabilities defined by SMART Media Delivery Platform software allow you to design with operational efficiency and network resistance in mind.
Note: The names, trademarks, characteristics of the products or equipment and in general any detail, offer or technical specification, of any kind of any of the companies mentioned here, have registered trademarks and property of each of them respectively. They are protected by trademark and copyright law. So on this website they are mentioned only as an informative reference. OLPEX is not and should not be responsible for any offer or publication that these companies. This is just an unofficial translation of the products and general characteristics that they publish on their own website.
Note: We strongly recommend visitors to visit each of these manufacturers' websites to obtain the official and updated valid information about them and their equipment.